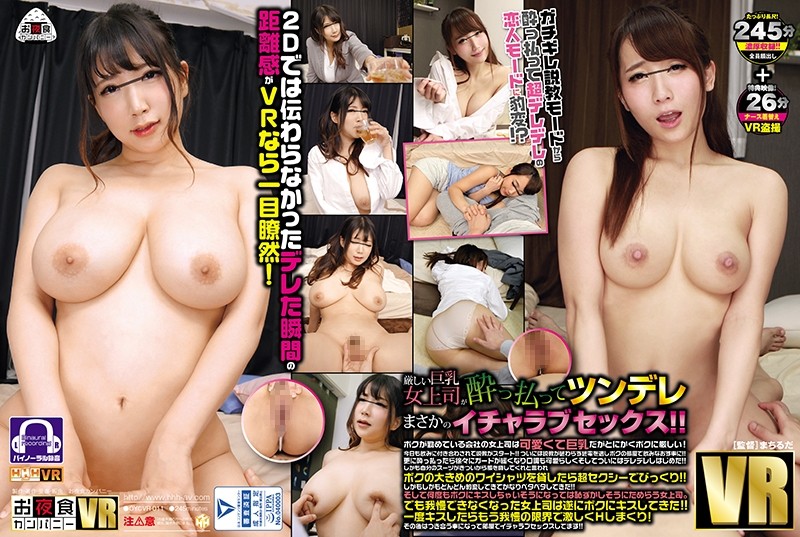 Information
[OYCVR-011] 【VR】 VR Long rigid female boss drunk and tsundere No way Icharabu sex! ! My boss 's boss who I am workinging with is pretty and has a good style, but it' s tough for me anyway! Today I am drinking and preaching started! !
Distribution start date: 2018/02/13
Product Release Date: 2018/02/13
Duration: 273 minutes
Performer: ----
Director: Town
Series: ----
Manufacturer: Night food company
Label: HHH-VR (HHH group)
Content type: 3D
Genre: VR only woman on top posture big tits drunk OL exclusive delivery
Product code: oycvr00011
Average rating: View reviews
A severe female boss to men. But drunk and cute girls mode is fully opened and it is Deleedere! For this men's shirt figure lent instead of a room wearing just this gap is added plus erotic feeling to that cute! Milk and panchira must-see from a large shirt! Moreover, it is clear at a moment when the distance feeling of a moment that is hard to understand in 2D is VR! It's not only for watching but also for tsundere! Furthermore, with "bonus-10" as a bonus "Nurse change clothes VR 1"! (Main article 245 minutes + bonus 26 minutes) ※ This product is DMM delivery limited.