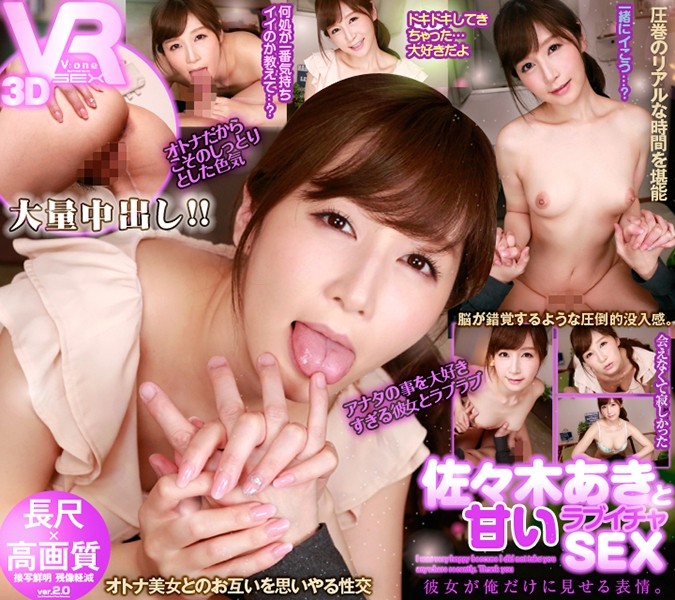 Information
[VOVS-370] 【VR】 Length: 42 minutes · High image quality Aki Sasaki and sweet love shita SEX She looks exclusively to me.
Distribution start date: 2018/02/17
Product Release Date: 2018/02/17
Recording time: 42 minutes
Cast: Aki Sasaki
Supervision: ----
Series: ----
Manufacturer: Bouwan VR
Label: BUY ONE VR SEX
Content type: 3D
Genre: Exclusive distribution for VR exclusive distribution DMM delivery limited only Work Slender Cream Pies Fellatic couple
Product code: h_1127vovs00370
Average rating: View reviews
【VR movies of large volume with even higher picture quality! You can experience VR sex with plenty of realism.】 While planning a date, lower body reacts to frequent body touch! Aki gazing at the erection cock like that. It seems that they have entered H mode. Remove the bra and hold out the boobs, and every time they are massaged, "Kimochiii ..." and moisten the eyes. She is also active in sex, she wants semen of her lover soon and shakes her sexyly at the woman on top! ※ This product is DMM delivery limited.

Feature:

Exclusive release of delivery limited contents not made into DVD!